About Us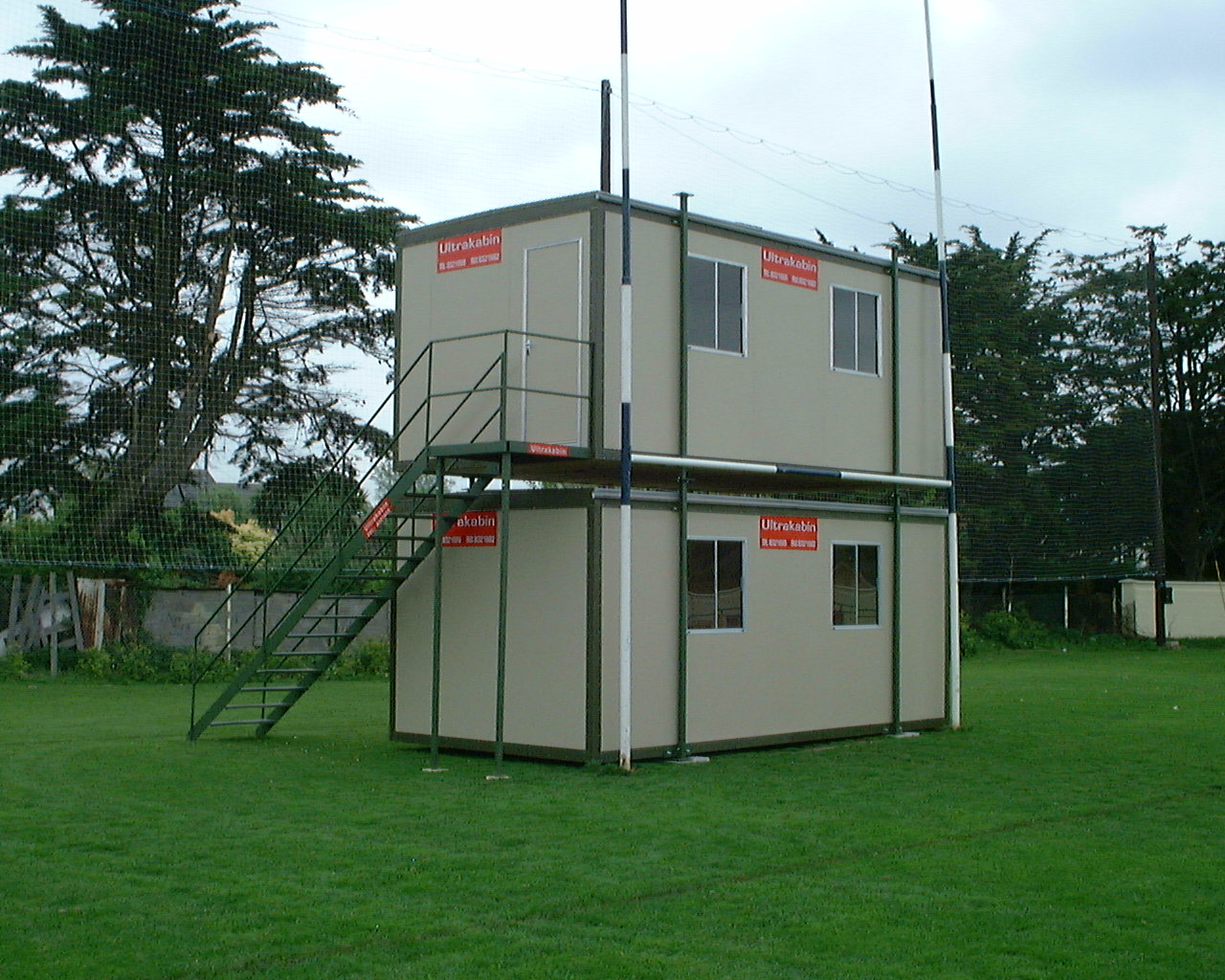 Ultrakabin: We're proud to be one of the only cabin companies manufacturing in Ireland, from our extensive premises in Baldoyle, Co Dublin.
The quality of our guaranteed Irish cabins is known and appreciated nationwide and our ability to provide a complete package in terms of versatility of product, installation, water/electricity connection etc. is out on its own.
Custom Designed Layout
Ultrakabin architect-designed office environments are modern, bright and comfortable, ensuring efficient working layouts reflecting the perception of a successful company. Internal partitioning, ready installed fittings and built-in wiring and connections mean you can be "up and running" in double quick time.
More and more Ultrakabins are being used for a variety of purposes; a strong indication of their versatility, their durability and, of course, the impeccable Ultrakabin service back-up. With Ultrakabin, you mix'n'match units to make up a multiple complex to suit your exact requirements for floorspace and function. Ultrakabin can be inter-linked or stacked in a duplex arrangement, which means you can expand, reduce or re-locate space when you need to.
National delivery and collection by truck, crane or air
Contract repair service
Office refurbishment
Landscape gardening layout, design and maintenance
Security grid system
Complete contract rental and hire service
Adaptable
Builders and large construction companies use Ultrakabin for site cabins, storage, etc
Companies extend availability of space through Ultrakabin
Sports clubs find them ideal as pavilions, club houses, etc
Factories rely on them for more covered space, offices, etc
Holiday homes, etc
Standard Features Include
Plasterboard internal finish
3/4 WBP plywood floor
Woodblock vinyl flooring
4 ft. flourescent lights
Complete electrical fittings, sockets, etc
Dimplex heaters
Aluminium framed windows
Allweather external doors
Optional Extras
Double glazed UPVC windows
Mahogany windows and doors
Window grills
Door gaurds
Vinyl faced plaster board internal finish
Carpet tiles
Suspended ceilings
Kitchen units
Showers/toilets
Profile sheeting/cladding exterior
---
Head Office

Unit 51
Baldoyle Industrial Est
Dublin 13
Contact

Phone: 01 8321655
Fax: 01 8326182
Email: anthony.johnson@ultrakabin.ie
Opening Hours

Mon – Fri: 07.45 – 05.30
Sat: 07.45 – 01.00
Lunch: 01.00 – 02.00